Add the knowledge of these samples to your understanding of Member's Area material!
TIME TUNNEL FOUR
Gamma Girl in "Fatal Challenge!"

Butterscotch Fox -VS- Fyre in ""Who's Hot Stuff Now?!!"
By Nightwing316

TIME TUNNEL EIGHT, ONE, TWO & THREE
Gamma Girl in "Fatal Challenge!" all four tunnels.


TIME TUNNEL EIGHT
Mr. X's Ms. Americana: Queen of Justice in
"Parting Gift!"






TIME TUNNEL ONE
Night Angel -vs- Chaos in "Fall From Grace!"

TIME TUNNEL TWO
Dr. Evil's DynaDame





TIME TUNNEL THREE
Butterscotch Fox Poll Driven Comic
"Live by the Polls, Die by the Polls"

Mr. X does Butterscotch Fox
Conclusion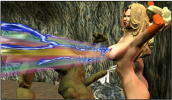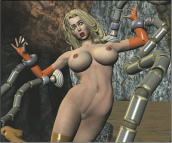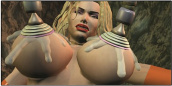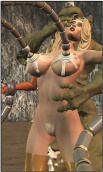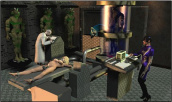 Images in the Zone are larger.
For everything that is new this week in the member's area, check out What's New!