SAMPLES FROM TIME TUNNEL THREE
Samples from the Galaxy Girl weekly story and
Butterscotch Fox Poll Driven Comic!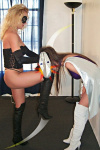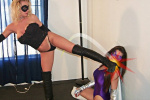 PLUS!!! You have both of this week's member's videos in the
Superheroine Video Section!

Images in the Zone are larger.
For everything that is new this week in the member's area, check out What's New!